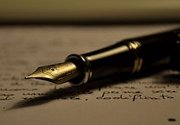 My dorm unit was a no-opposite-sex-visitation unit, so we typically would go to one of the other units for parties. Greg, another freshman I met in an engineering class was throwing a small party that night and invited me to stop by and sample the beverages.
When I got there, the party was already going. Half the people were drinking pop, and the rest drinking beer. The room was pretty crowded – pretty much standing room only. I grabbed a beer and settled down to lean against the head of the bunk bed.
Eporner.com - erotic story on free sex stories
The stereo was playing in the background, but the partiers paid little attention.
"You look a little uncomfortable down there" came a girl's voice from the top bunk. Looking up, I saw shoulder length brown hair framing a pretty face and a wide smile.
"Well, it is a bit uncomfortable down here, but Greg doesn't have enough chairs and there's only so much desk space", I said, "How are you doing way up there at that high altitude?"
"I've got plenty of room up here on the bunk. Why don't you join me up here?", she queried. "My name's Sherry."
I stood up and looked at her there on the bunk. Her plaid shirt was slightly open at the top, and I could see part of her left breast held in by her bra. She was a sweet-looking girl, a little on the chunky side, but quite attractive nevertheless. I climbed up onto the upper bunk with her, and we chatted about how our experiences at school were shaping up, how our classes were going, and frequent interruptions by the other partygoers.
As we continued to enjoy the party, we both started to lean to the side and kind of slump down on the bed. She suddenly stretched out by the edge of the bed facing out. I followed by stretching out along the wall behind her, and we continued our conversations with the other students.
During a lull in the activities, I rested my right hand on her right hip.
(read more below)
Sherry didn't jump or move my hand away, and we continued our conversation. But in a minute she dropped her hand behind her ample buttocks and was gently rubbing the crotch of my jeans. It wasn't long before I was hard and ready for action. She teased me like that on and off for and hour, with none of the partiers realizing what her hand was doing to me. Nor did they notice my fingers brushing up between the back of her thighs.
Finally we both had enough. She suggested we go to my room for some privacy, since my roommate was never around on weekends.
Write A Comment for this free sex story (erotic story)