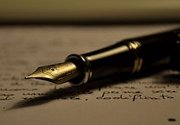 She arrived at my house around 8:30pm, and ready to do some nasty chatting on MSS. No sooner did Veronica get in the door than the skies grew dark. The storm struck with lighting and thunder. The lights began to grow dim, and eventually the went out, leaving us in the dark with no power to run our computer. Not knowing what to do (obviously were addicted), we lit some candles and placed them in different areas of my sunken living. With no power for the A/C the humidity was horrendous, unbearable with the heat.
Eporner.com - erotic story on free sex stories
At least we were glad that we had a portable radio. We turned it on to a mellow station. Veronica said "Hey Jan,I can't stand this heat anymore. I hope you don't mind if I take off my pants." I said, "Hell no, it's too HOT to wear anything. I think I will take off mine too." Wearing only our t-shirts and panties, we sat patiently waiting for the power to come back on. As we sat in the flicking lights of the candles, we were really bumming. Hours went by and still nothing. Wondering what the hell to do we decided to write a story, because with no computer it was boring! Just then Jan remembered she had some private numbers of some other BBS users and made a suggestion to call and see if any of them had power. Jan got out her black book and looked up a few of the numbers by candle light. At least the phones worked. We dialed the phone; it rang and rang. Finally Brad answered his phone. Jan was excited to be hearing a voice she only had words to. Veronica got on the other phone, so we all could talk together. Brad said "Oh that's why you aren't on. Been looking for you both.
I thought you forgot about our meeting tonight." We said hell no just can't get off no BBSing, we started to complain about the heat and Brad said that he was sorry to hear that. Brad had an idea, since he had three way calling he'd thought it would be a good ideal to call another BBS user, he's known for awhile.
(read more below)
We ask who do we know him? Brad said yea you both do he's Greg. we said yea we like to talk to him too. So Brad called, him when he switched back over they both were on the line. We all said hi to each other. It was strange hearing voices. Both Brad and Greg were sitting in A/C. Veronica and I were sweating from the heat. We told the guys how HOT we were. They weren't sure if we meant the weather or our bodies. We continued talking for awhile. Brad suggests maybe getting together in person.
Write A Comment for this free sex story (erotic story)