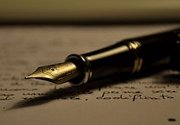 Usually the people I choose to train or to use are there because they want to be very much and they are either unattached or they are there at the behest of their husband or lover. Several years ago however I made the mistake of allowing a young girl to spend time with me who had a very jealous boyfriend. Her taste in men wasn't much either, as I later found out. The guy was a biker who was heavily into drugs and lots of other unsavory things as I was to find out in a most eventful way.
About a week after I had spent a couple of days with this girl, whose name is Anita, I got a call from her boyfriend on the phone.
Eporner.com - erotic story on free sex stories
He made it clear that if he ever heard of me touching her again that he would kill me. He further threatened to get even somehow for what I had done with his girl. Well, she was quite a lovely young girl, but I sure didn't need that kind of trouble. I assured him that he'd have no problems from me and suggested he forget about it and concentrate on Anita instead. Somehow, I didn't think he'd listen to my advice.
You may remember Karen from some of the other stories I've told. She's a delight in every way, and one of the most eager to please little sluts I've ever known. I've cultivated our relationship through the years and have enjoyed every moment I've spent with her.
A couple of weeks after the threat from the biker, Karen called to say she wanted to come visit for a couple of days. Her husband was going to be out of town and her young girlfriend was going to be busy having exams at school, and Karen wanted to make sure that she didn't let herself interfere with her friends grades. She knew the temptation would be strong to spend lots of time with her while her husband was gone. As always I was thrilled to hear from her, and so was Monica, and we looked forward to her visit.
I picked Karen up at the airport on Friday afternoon, around 5:00. Monica stayed home to prepare supper for us, and asked me to stop by the store on the way home to pick up some odds and ends for her.
(read more below)
(The store was out of odds and the ends had gone up nearly 100% since I last shopped….sorry, couldn't resist) I made sure that Karen went in the store with me. I love to show her off when I'm with her, and besides its fun checking out the cucumbers and things when she's along.
We had driven perhaps a mile after stopping by the grocery store when suddenly I felt the cold steel of a gun barrel being pressed against my neck.
Write A Comment for this free sex story (erotic story)