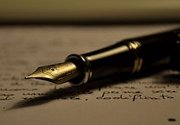 I sat the bags down on the kitchen table and called to Master. When I didn't get a response I went ahead and unloaded the bags and laid the items out on the kitchen table. What an assortment of things he had made me buy. I couldn't wait to watch one of the movies!
I looked all over the house for Master, but couldn't find him anywhere. Gawd, I needed for him to be there when I got home. My pussy had been running with juice the whole time I'd been gone and now I needed fucking more than anything! Where was he, anyway?
I took the video with all the cocks in it into the living room and stuck it in the vcr.
Eporner.com - erotic story on free sex stories
Might as well enjoy my solitude, I figured. Maybe I'd have time to come at least once before he came back.
The movie opened with seperate frames of six different guys all stroking their dicks. Not a single one of them was under 8 or 9 inches, I swear it! I stood before the tv, frozen in my tracks, as I watched the huge cocks and the handsome men stroking them. My hand slid between my legs and I slid a finger alongside the soaking wet bikini bottom, letting it push against my hard clit. My thighs were soaked with cunt juice and I could smell myself strongly as I rubbed my clit and stared at the men on the screen. Slowly I backed toward the chair, never taking my eyes from the screen.
The movie began to focus on each man individually now and the first up was a young Italian man with olive skin and neatly cut hair. He was dancing sexily in a very tight g-string and I could see the outline of his huge cock easily. As I continued to watch he playfully teased me with the g-string and his dancing, pulling the fabric down to expose part of his cock before covering it back up again and turning around to shake his ass-cheeks in my face. Finally he stopped with his back to me and bending over with his legs spread pulled the g- string down his legs. His cock and balls hung beautifully in that opening between his thighs and I immediately stuck two more fingers into my cunt.
(read more below)
When the Italian stud turned back around he began cradling his balls with his right hand as he continued dancing, his still soft cock bouncing with the movements of his hips. His balls were huge! They were nearly the size of tennis balls, and still were proportional thanks to the size of his beautiful cock. As the music continued he dropped to his knees and began sliding his hand up and down the big shaft. I watched with wide eyes and busy fingers as his cock grew hard, its dark skin stretching as his fuck meat thickened and lengthened.
Write A Comment for this free sex story (erotic story)